Pest Control Indiana – Termites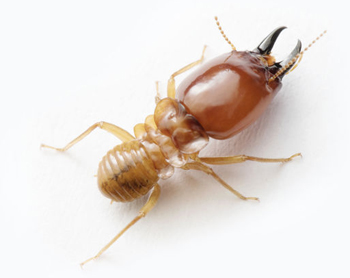 Termites are destructive to any home or business they setup shop in. Being wood chewing insects, they chew through wood structures and eat the wood as they go. They can cause major damage to your home or business over time. While termites do not bite humans, the structural damage they can cause if left unchecked can put your home, business, family, or customers at risk.
Termite control is not always an easy task. Most termite species live underground and travel back and forth to places where food is readily accessible. The colony works together to infiltrate your home or business, causing havoc.  It is important to not only destroy the colony but protect the home from re-entry.  Call the Pest Assassins today and let us come up with a plan to not only get rid of these pests but also protect your home or business going forward.
Call The Professionals!
Our professional Pest Assassins will first identify which species of termite you are being plagued with and formulate the best plan to rid you of the problem and keep them gone!
Setting High Standards for Quality
We are committed to provide a safe, friendly service to our customers. It is not only our goal to eliminate pests, but to inform customers on how to prevent infestation in the future. Our team of professional technicians are highly trained and certified to help you with all your pest control needs
Choose the plan that is right for you!
No Contracts, No Cancellation Fees, Custom Payment Plans Available
Residential
or Commercial
Need service now?
Call 317-799-0080